SECOND REVOLUTION: "WE THE PEOPLE" HAVE HAD ENOUGH
BY JIM KULAS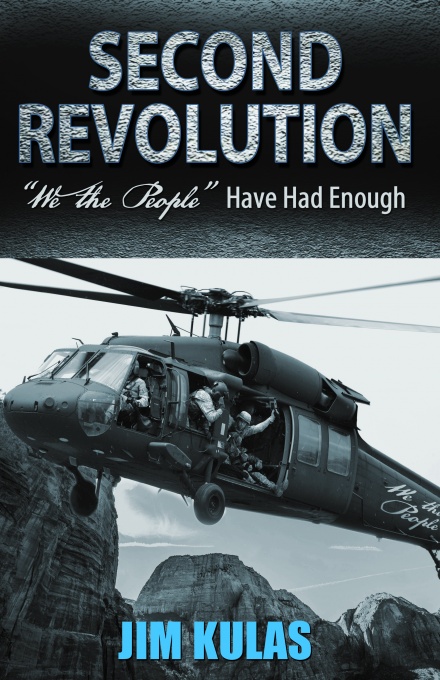 Second Revolution: "We the People" Have Had Enough
About the Book:
The story of a family and some new friends who become fed up with the uncontrollable growth of the federal government along with the tyranny that results. They take up arms against the power grabbing progressive regime. Soon, they find out they are not alone. They eliminate the oppressive regime, only to be faced with the challenge of returning our nation to the greatness envisioned by our founders.
About The Author: 
Jim Kulas is a native of the Chicago area. He received an Associate in Applied Science degree and a Bachelor of Science degree from Purdue University. He received a Juris Doctor degree from Chicago-Kent College of Law. He served in the U.S. Army from 1969 through 1971, where he graduated from Infantry Officers Candidate School. Following the completion of active service, he served in the National Guard and U.S. Army Reserves where he attained the rank of Major.
Most of his working life was spent working for Tribune Company in Chicago. He retired as Senior Labor Counsel in 2004. Following his retirement he moved to Las Vegas in pursuit of warmer and less humid weather. He lives in a condominium with a wonderful lady, a Golden Retriever and their special rescue cat, Snickers.